Kenneth W. Mohn to run MCG's Houston office
10 August 2013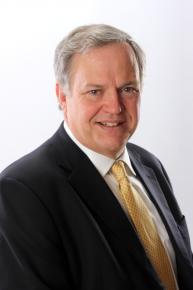 Kenneth W. Mohn has Master in Geology from Stephen F. Austin State University in Texas and started up as a Field and Well Site Geologist in Strata Reserves in 1982 before he joined TGS Nopec in 1987 as a Geologist and Marketing Representative, mainly in the US market. In 1989 he became Project Manager in the International Department, then Marketing Manager in the Gulf of Mexico and then finally Marketing Manager in Africa. During his 15 years with TGS Nopec, Kenneth was responsible for numerous multi-client 2D and 3D projects in Americas and Africa using his exploration and marketing expertise and skills.
Kenneth joined Fugro in 2002 as Exploration Vice President and Manager of the Multi Client Group for the Americas where he established the group in Houston and generated several successful multi-client 2D and 3D projects.
MCG already has a presence in the Americas region with our multi-client 2D project in Barbados and with Kenneth's very extensive client network and long experience, MCG will prosper in this very attractive area and grow in other countries in the Americas.