Olga Pevneva new Manager - Data Management
31 December 2012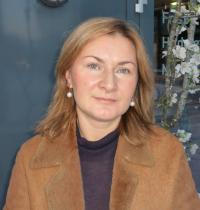 Olga has her degree in geophysics from Geological Technical College and St. Petersburg Mining University.
From 1990 until 2009 she worked as Geophysicist with SMNG, Kalingradgeofizika and Lukoil with data management, seismic processing and interpretation. From 2009 until mid 2012 she work with seismic processing in Norway for BOS and Fugro and in april 2012 she joined Lukoil Norway as a Principal Geophysicist. Her last asignment before joining MCG was as data processing consultant with Fugro in Norway.
Olga will with her strong background in data management and seismic processing contribute to MCG success and provide clients with professional service.