Tom Wolden to join MCG Top Management
01 January 2013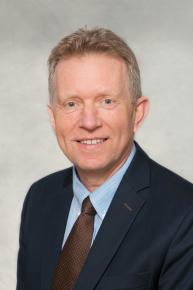 After a very successful 2012 and expected rapid growth in the coming years, we have decided to expand our top management and are delighted to be able to include Tom's vast seismic multi client experience. By having Tom onboard, our current COO, Peter Abrahamson will change his position to Chief Scientific Officer (CSO). Peter will now be able to fully focus on business development, evaluating prospective regions as well as being responsible for all scientific cooperation with Universities, Authorities, Contractors and E&P companies.
Tom Wolden has a Master in Geology from the University in Bergen and started his career as well site geologist with Saga Petroleum in 1992. From 1984 he joined Nopec in Trondheim. Tom had several managerial positions in Nopec until he joined PGS in 1996. In PGS he was Manager Business Development for Africa and Middle East, New Venture Manager in UK for Africa and Middle East and finally Business Area Manager for Middle East and Mediterranean, a position responsible for both multi client and contract work.
In 2006 Tom decided to join an oil company, Interoil Exploration and Production in Oslo, where he was COO until March 2010. As COO he was responsible for all operations, exploration and production in Interoil (Colombia and Peru as operator and Angola and Ghana as partner). Tom then became the CEO of Interoil for two years before he stepped down as COO again, until joining MCG.