Unlock the 2023 Trinidad & Tobago Shallow Water Competitive Bid Round with the most modern seismic data in the Caribbean
17 October 2023


The Ministry of Energy and Energy Industries (MEEI) recently announced a new offering of blocks offshore T&T in the shallow water acreage via Competitive Bidding.
The Caribbean Atlantic Margin Deep Imaging (CAMDI) seismic survey is strategically positioned to support your geological study, with its seismic data intersecting four northern blocks in this bid round:
Block 21
Block 22(a)
Block 22(b)
NCMA 2
Contact us to learn how CAMDI could help your exploration strategy:
Robert Sorley
President, Geoex MCG LLC
robert.sorley@geoexmcg.com 
Geology and prospectivity:
The Tobago Trough is an underexplored area that has excellent exploration potential, evidenced by surrounding discoveries. However, only a few exploration wells have been drilled in this vast frontier area. To unlock this potential, Geoex MCG acquired 16,348 km of long-offset high-resolution 2D seismic data in the region.
The CAMDI survey targets the highly prospective Southeastern Caribbean Region, tying several producing areas, and deep-water wells (including many wells in T&T and Sandy Lane in Barbados). The data was acquired in 2019 and covers offshore Trinidad and Tobago, Barbados, Grenada and St. Vincent.
The survey was designed to assist oil companies to better understand the regional tectonic framework of the various basins along the Southeastern Caribbean and Western Atlantic margin of Northeast South America.
Take a closer look at T&T's exploration prospects in our GEO ExPro Foldout (Aug 2023).
Datasets available for licensing:
The data has been processed in both time and depth by DUG, utilizing the latest broadband technology. Competitive rates are available on high-quality pre-stack time (PSTM), pre-stack depth (PSDM), gravity and magnetic datasets.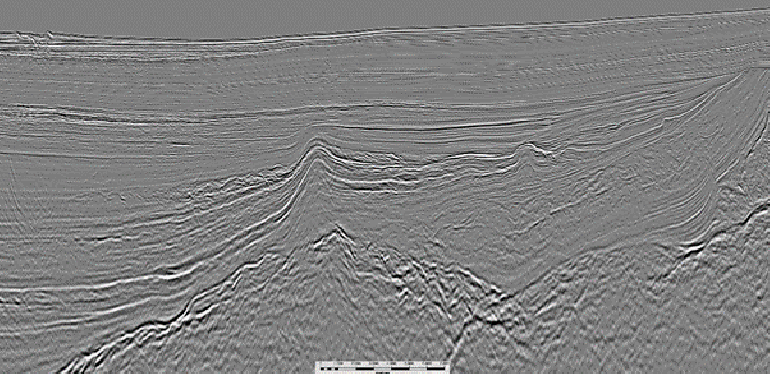 Contact us to learn how CAMDI could help your exploration strategy:
Robert Sorley
President, Geoex MCG LLC
robert.sorley@geoexmcg.com